Tony the tiger was forced to spend his life in a chain-link cage at a Louisiana gas station, until he was recently euthanized because of his failing health. He was 17 years old and had spent nearly his entire life imprisoned at the truck stop. It's too late for Tony, but it's not too late to help other big cats who are languishing in private homes across the U.S.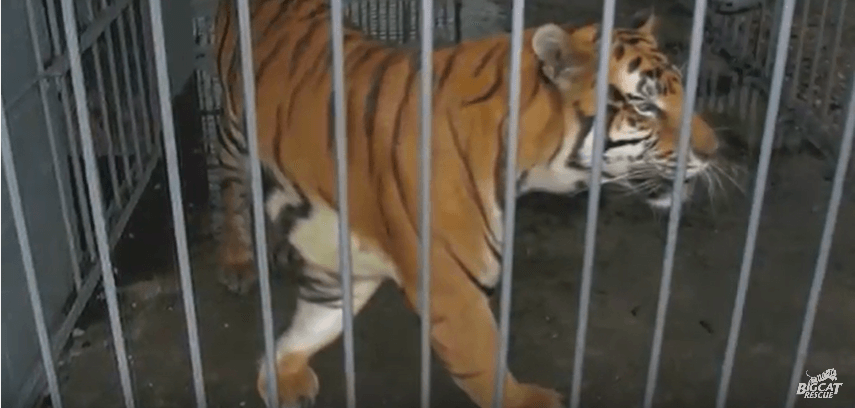 © Big Cat Rescue
In nature, big cats often have home ranges of hundreds of miles, where they have the opportunity to roam, swim, climb, hunt, choose their mates, and raise their young. But in private homes, they suffer in cramped cages and barren enclosures, where they're denied everything that's natural and important to them. Wild animals belong in the wild, and when these dangerous apex predators are confined to private homes, the consequences can be fatal, and there have been hundreds of dangerous incidents in the U.S. since 1990.
To help end the private breeding and possession of tigers and other big cats, please use the form at: https://support.peta.org/page/3654/action/1 to let your members of Congress know that you support the Big Cat Public Safety Act (H.R. 1818), which would bring an end to private ownership of dangerous wild cats, safeguarding both wild animals and communities across the U.S. You can check to see if your representatives are already cosponsors of this bill by clicking here. Please feel free to customize the letter, thanking them if they're already cosponsors or asking them to sponsor it if they aren't.