Tony, a majestic Siberian-Bengal tiger, spent 17 years in a cage as a roadside attraction in the parking lot of a Louisiana gas station called the Tiger Truck Stop.
The Animal Legal Defense Fund filed multiple lawsuits in an effort to get Tony moved to a sanctuary. But Tony died while still trapped at the Tiger Truck Stop before these cases were resolved.
Michael Sandlin, the owner of the Tiger Truck Stop, has made a business of exploiting tigers like Tony for decades. He was cited for violating the Animal Welfare Act by the U. S. Department of Agriculture (USDA) repeatedly — and was forced to give up all of the tigers in his custody except one: Tony. We hoped Tony would be the last — but Sandlin is attempting to obtain more tigers — and we need your help to stop him.
Please sign our petition now demanding that Michael Sandlin give up his efforts to obtain another tiger.
https://act.aldf.org/page/6167/petition
A truck stop is no place for a tiger. In the wild, these animals range over hundreds of miles, living in a diverse range of habitats that include grasslands and tropical forests. And though most can't be returned to the wild after captivity, they deserve to live in sanctuaries that provide extensive space, a natural setting, and the enrichment they need to stay healthy.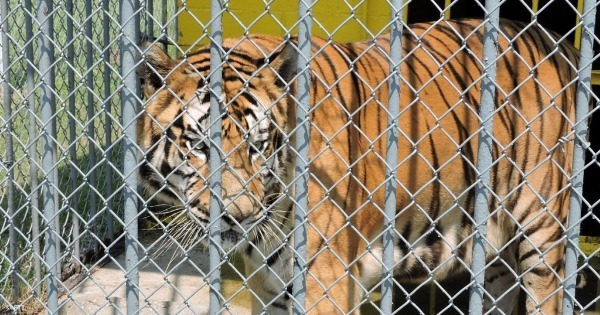 It is clear that the Tiger Truck Stop cannot provide an adequate home for a tiger. Don't let another tiger suffer like Tony did. Can I count on you to add your voice to this important fight?
Sign our petition today and tell Sandlin that a truck stop is no place for a tiger!